One week from today, MerleFest begins in the mountains of North Carolina…
From humble beginnings, much like the festival founders, MerleFest has grown into one of the world's largest musical events. The now four day show occurs on the campus of Wilkes Community College (WCC) in northwest North Carolina with over 100 artists performing on 14 stages, entertaining over 75,000 spectators annually.
The first show occurred in 1988 when WCC horticulture instructor Frederick Townes IV, nicknamed "B", orchestrated a one-night performance from Doc Watson to serve as a fundraiser for the development of a sensory garden for the blind. Watson agreed, asking that the garden be named in honor of his late son, Merle.
Merle Watson was best known for his musical performances alongside his farther as the two released 12 albums over 21 years before his untimely death from a tractor accident on the family farm. The grounds at WCC became known as the Eddy Merle Watson Garden for the Senses and the event evolved into its current state over the past 31 years.
Brining together traditional bluegrass plus those who flirt with a similar sound in some respect, many world renowned performers have graced one of the many stages at MerleFest during their careers. Willie Nelson, Dolly Parton, John Prine, Ricky Skaggs, Alison Krauss, Kris Kristofferson and Old Crow Medicine Show are just a handful of the names whose music has been heard here before.
Each year brings in even more talent and with a stellar lineup, the 2019 festival is no different. The Avett Brothers, Brandi Carlile, Amos Lee, Wynonna and the Big Noise, Tyler Childers, Radney Foster, The Black Lillies, Sean McConnell, Elizabeth Cook and American Aquarium are just some of the acts who will put their musical talents on display next weekend.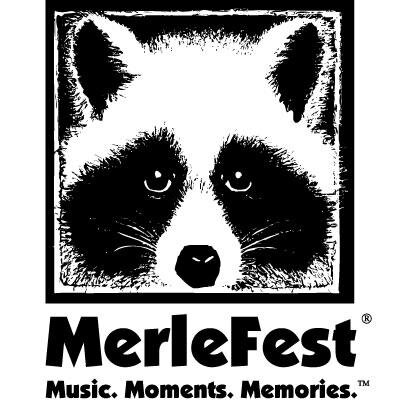 Music begins on Thursday afternoon at 3:00pm and continues through the weekend until the festival concludes on Sunday at 6:00pm, following the return of The Avett Brothers to the Watson Stage.
The full lineup and stage performances can be found here or by visiting MerleFest.org. Tickets are also available, including two reserved seating options for a four-day pass and general admission as a multi or single day ticket. Rivers Edge camping (RV Camping is FULL) is also an option for those planning to attend the entire event.
Get your tickets now to be a part of a wonderful weekend of music in the mountains.